Amplience returned to ShopTalk for its 2nd year as a sponsor at the world's largest retail and ecommerce innovation conference. Renowned for the caliber of its speakers and sessions, this year's event featured over 300 speakers from industry powerhouses such as Google, eBay, Amazon, Pinterest and Target. The packed agenda attracted over 8,000 attendees and for the first time included American and European audience members.
Our CEO James Brooke presented at the TechTalk session on Content Marketing, and we were pleased to attend sessions with leaders in retail innovation, including Amplience customer, M. GEMI.
Notable trends discussed included:
Rethinking the mobile app for in-store purchasing. Macy's is paving the way for a smoother in-store checkout process via its app, and Lowe's is introducing augmented reality on its app for total makeover visualization. It's clear that the boundaries for mobile are limitless and every retailer will be upping their game.
Personalization and storytelling are now top priorities for ecommerce players. We've touted this for a while at Amplience, and we're delighted to see retailers giving content the attention it deserves. Consumers don't want a generic one size fits all shopping experience. Content should speak directly to them.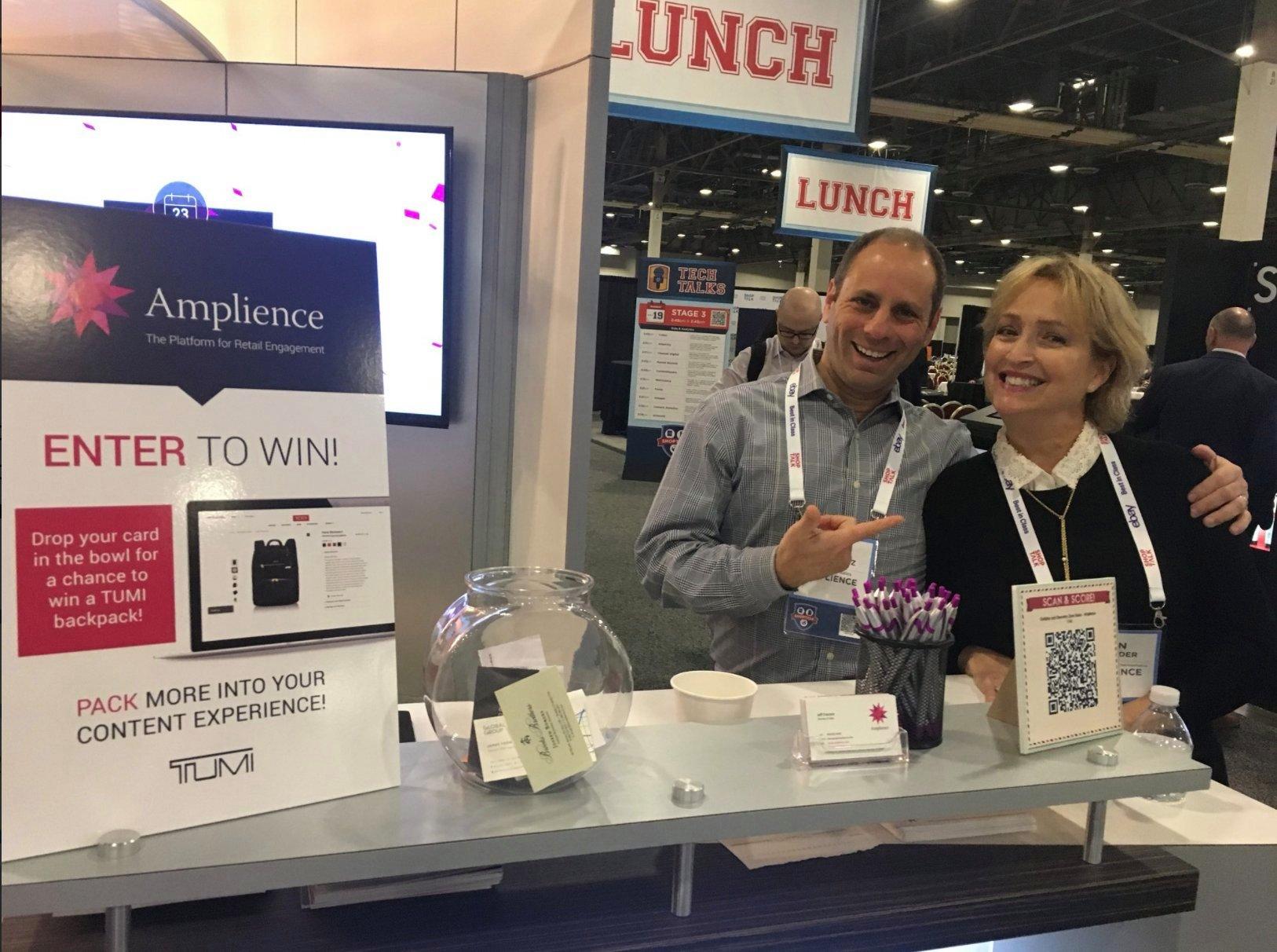 At the Amplience booth, we introduced attendees to the newest solution in our Amplience Retail Engagement platform, Dynamic Content. Dynamic Content is a content management, production and delivery solution designed for retailers that want to drive engagement and conversion through powerful, visual storytelling at brand, category and product levels. Its content planning & management capabilities allow merchandisers to easily coordinate complex customer experience changes across web, mobile and store. This is especially vital during high impact shopping periods such as Black Friday when operations teams are deploying thousands of pieces of content. Further streamlining the process, Dynamic Content's authoring tools enable content editing in a simple-to-use interface that provides built-in content visualization. It's the next solution for retailers looking to revolutionize their content experience and engage with customers on a higher level.
Visitors to our booth received VINCE CAMUTO and Hibbett Sports case studies to take with them and had the chance to win a TUMI backpack. Other exhibitors had professional skateboarders, artists and even puppies on site! We also enjoyed a wonderful dinner with our partner Astound Commerce at SUSHISAMBA. We're already looking forward to next year.

Back to top