As Back-to-School quickly approaches, parents are looking for some last-minute deals to prepare their kids for the new school year. With this in mind, retailers are preparing for the influx of people searching for and buying back-to-school items for their kids or themselves. According to a "Back-to-School Survey" conducted by Deloitte, it's expected that people buying items like notebooks, computers, clothing and supplies for K-12 students will spend around $28 billion between through mid-August, which is around $510 per household.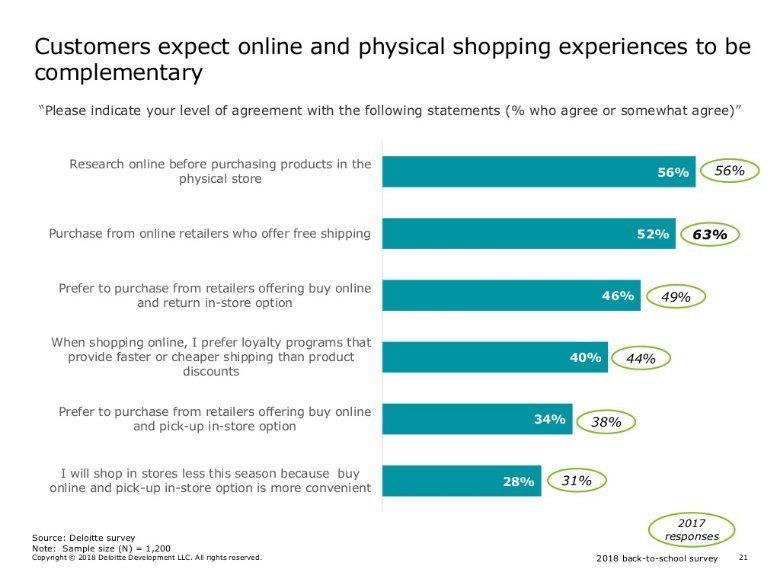 At the same time, the survey notes that consumers are not properly engaging when it comes to shopping for these articles in the digital landscape as 56 percent of shoppers have become more accustomed to comparing prices, collecting coupons and discounts ahead of purchasing items at different retail stores. Not only is providing the best deals important this Back-to-School season but retailers must also make sure they are enticing their customers with content that is relevant and engaging.
Since parents search for the best deals online, Back-to-school provides a prime opportunity for online retailers looking to recoup from the summer slump and create momentum for the last half of the year. If not executed properly, this Back-to-School shopping season can be a missed opportunity for retailers.
There are various ways retailers can engage with customers and they need to consider how these strategies as the seek to beat out their competition. It's important to understand that if an retailer sells clothing, electronics, and school/office supplies on its site, it should expect an uptick in traffic considering sales are expected to be $15.1 billion, $6.5 billion and $6 billion respectively. To take complete advantage of this, ecommerce and online retail stores must stock up on these items and notify their existing base that their online site is 'back-to-school ready'. And even if they don't sell these types of products directly, online stores can still see an uptick in traffic as shoppers are looking for other items online.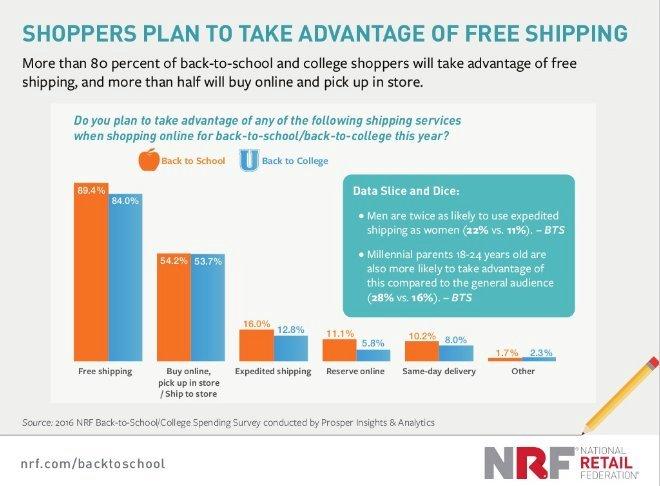 Another way to attract online shoppers for this period is by highlighting offers on their site or even sending promotional emails to previous customers. Shoppers must be able to easily see these promotional offers on the retailer's site and accessibility to quickly view product and offer details is key. As an added bonus, online retailers can also consider offering free-shipping, especially if they generally don't offer it. According to the National Retail Federation, 84 percent of shoppers consider this shopping season as the time to take advantage of this type of offer, leading to more high-dollar-value orders.
Another key thing to remember – this period of the year is all about the kids, especially as they're expected to influence over $21 billion in spending, around 75 percent of all spending during this time. Their influence will likely be directed at articles like clothing and accessory purchases. By keeping them in mind with their back-to-school campaign and content, companies will not only engage with the younger generation but they will also help attract their parents or guardians to consider buying what their online retail store is selling and maybe come back to buying more items at a later date, creating brand loyalty in the process.
Having said that, none of this matters if a retailer's website is not mobile-ready. In fact, 53% percent of parents are planning to use mobile devices more than their desktop or laptop during their back-to-school shopping. By making sure that the ecommerce site is mobile-ready with great content and products that suit the consumer's needs, companies are making sure that there is a seamless experience across channels.
Back-to-school campaigns can provide a lot of benefits, like sales increase and brand loyalty. It may not be considered a big shopping holiday like Black Friday or Cyber Monday, but this period can be lucrative financially for retailers as they gear up for holiday shopping season.
Back to top