"Let's face it. If we absolutely only cared about web performance, then we would serve just text. So why do we expend the considerable cost of placing images in our pages? In a nutshell: instant communication and an emotional response."
That's what our Director of Solution Consulting, Ben Seymour, says in his new book: 'Practical Responsive Images', a Pocket Guide published by UK publisher Five Simple Steps.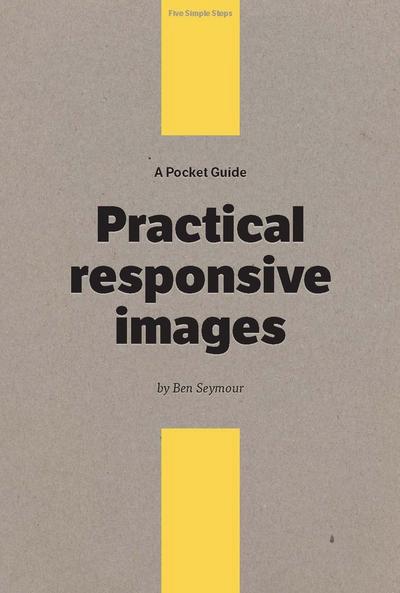 Ben's book explores what preparations retailers, among other industries, can make to overcome this major constraint of modern web development. It also highlights the benefits and approaches developers can take advantage of, both now and in the future.
Well done to Ben on his new book, and good luck. If you'd like to buy an eBook version of the guide from the Five Simple Steps website for just £3, click here.
Back to top