After much speculation, the new iPhone has finally arrived with updates among these a bigger screen, improved cameras, face ID and faster speeds. While Apple continues to have a stronghold on the smartphone market - with updates on a yearly basis - smartphone use also continues to rise. The increased use of smartphones and ongoing updates present implications to retailers who don't optimize their content to translate into the newly updated iPhone or latest smartphone. Retailers and marketers that don't adapt their content to the latest technology will risk losing customers due to distorted content on mobile devices.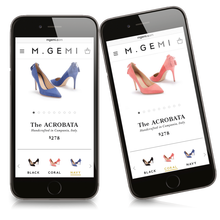 A 2018 study by Pew Research Centre uncovered that out of 89 percent of Americans that use the Internet, 67 percent are smartphone users and 20 percent are "smartphone only" internet users. Despite the restrictions that these types of devices have in comparison to bigger devices (smaller screens, smaller text, inconsistent user experience between desktop and mobile, among other things), mobile phones have become the preferred method to read, engage and explore online. Interestingly mobile is also a powerful tool that has made life faster and more convenient with one out of every four emails opened on smartphones, half of all Google searches are done through these devices and consuming around 30-35 minutes of video content per day.
So, when it comes to creating content for mobile in 2018 designing for mobile-first will be a critical component in helping engage customers on both mobile and desktop while browsing a site.
If content is not optimized for the mobile experience first it is likely that desktop content will not translate well to smaller devices, resulting in an experience that may deter your customers from continuing to browse your site or make purchases on their mobile. In fact, 63 percent of marketers have reported that the quality of the mobile experience is more important than the desktop experience. Whether its a smaller screen, connectivity issues or distractions that decrease conversion rates, mobile optimization can help retailers place the customer experience at the center of their shopping experience. While this will not solve all issues retailers might be facing with mobile conversions it will help users remain more engaged and be able to actually interact with content while they're on the go or in a rush looking to make that last minute purchase.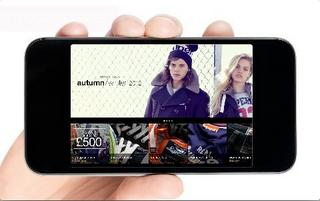 Designing for mobile-first takes the age old-habit of first going big and then retroactively having to think small. In the age of smartphones, if you want the best experience for your users in both mobile and desktop, you'll need to manage your content in a way that can easily transfer across different platforms. So, as you consider how you can better convert your mobile sales consider what your mobile user experience looks like and how new updates to smartphones might impact your mobile content quality.
Back to top