Product content plays a number of distinct roles in retail, which highlights its importance right across the online shopping experience. Content defines the customer journey, supports the browsing process, builds engagement with the product, and provides the vital information about the product to drive the conversion.
As retailers move to take more control over content as a sales-driving tool, its important to develop a clear understanding of how you define content in the context of your own product and audience.
So in this post, we give some practical insights into how to develop content strategies that link to shopping missions and help your customers understand the product in relation to their needs, and buy with confidence.
Make content meaningful to shoppers
To fulfill its sales-driving potential, content has to have real meaning to customers, and by this we mean that it has to give them the product information they are looking for. It has to answer the questions they're asking to determine which is the best product for them.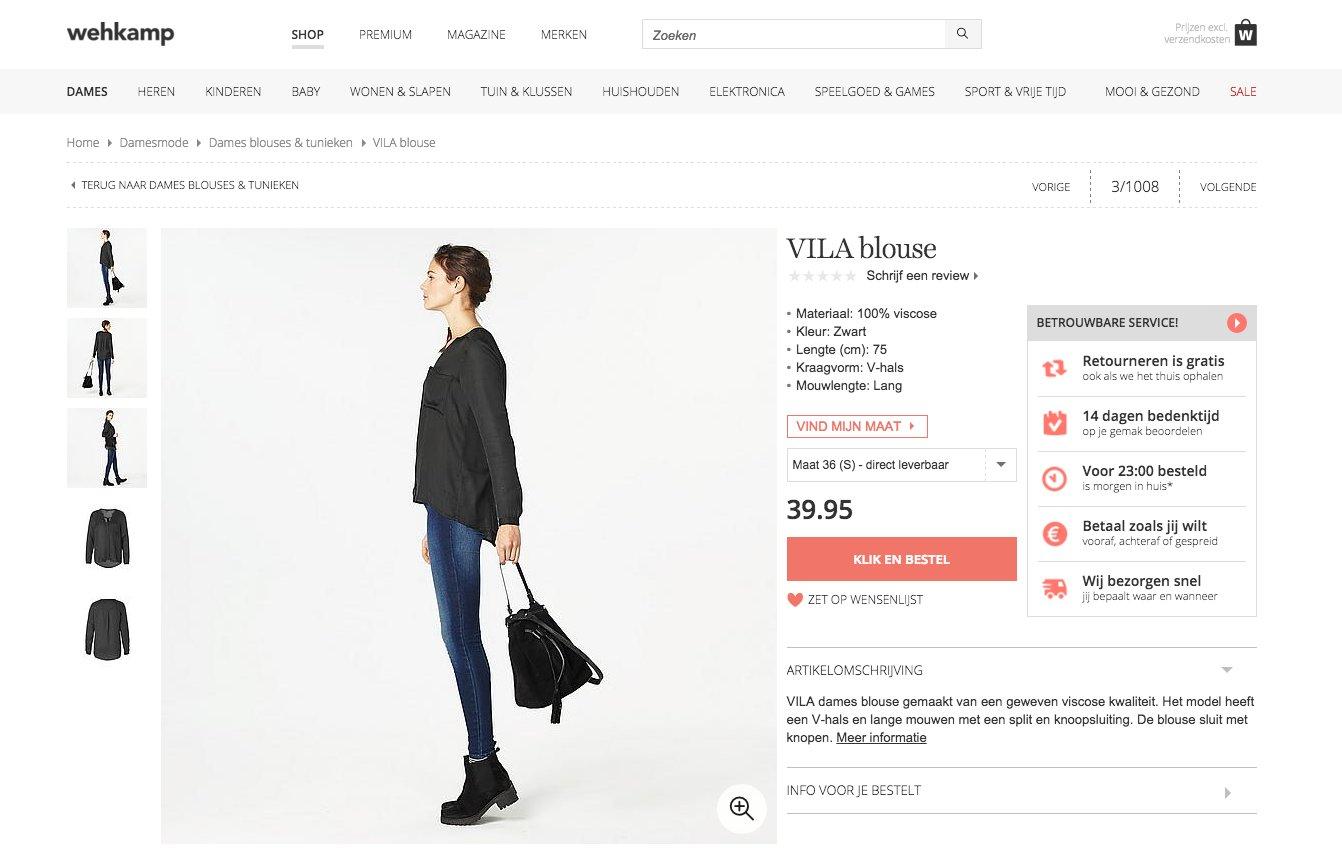 Get the product detail right
You can't judge product images and video on its technical merits alone. The quality of the visual content experience also has to be judged on the clarity of product information that is communicated through it.
This creates a definition of a strong visual product experiences as one that showcases the product in detail. Online shoppers rely heavily on product images and video to give them accurate information about the products they are buying.
If the information they are looking for isn't there, or they are getting mixed messages between the product description, the copy and the visual content, then confidence in their understanding of that product drops, which makes them less likely to buy.
Define your customers' shopping missions and create content to match it
To understand what level of information your customers want, you have to understand their shopping missions: what shoppers want, why they are buying it, and what other issues may be influencing their purchase decision. By approaching content planning this way, you get insights to make content meaningful to the shopper and get the product detail right, and this is the formula to drive purchases with content.
To illustrate the impact a shopping mission has on the content strategy, let's build an example. Seeing as we're nearly in the party season, we've picked a seasonal theme: shopping for an outfit for the Christmas party.
Shopping mission: Party dress
Purchase influencer #1: Party type (e.g. conservative and formal work event vs cocktail party with friends)
Purchase influencer #2: Accessories, new or existing; shoes, bags, jewelry
Party dresses are an emotional and considered purchase, so our shopper really will be poring over every detail as she weighs up her options and debates how much she'll eventually spend!
What do shoppers want from content?
Simply put, online shoppers' just want to get quick answers to their product questions.
In qualitative research sessions interviewing online shoppers who are buying occasion wear, these are some of the questions they told us they use to pick the right dress:
Where do the sleeves finish?
Where does the neckline sit?
Is the fabric see-through?
Can I wear a bra with it?
What color is the zip?
Only by finding out all of this information during the browsing and shopping process, can the shopper select the right dress, for the right occasion, that will go with the accessories she wants to wear, to get the style she has planned. Only at this point will she click buy.
Drive purchase with content by answering questions
This is where the connection between content and commerce lies. It's rooted in firstly being in touch with the questions your shoppers are asking.
From here, you can audit your content from your customer's perspective and adapt your image and video briefs and production process to create new levels of product clarity. In doing this you creating a digital product experience that mirrors the real-life experience as closely as possible.
And it's at this point when your content really drives the commerce.
Back to top