Brands that incorporate User Generated Content into their content mix will see a large boost to their bottom line. In a recent report on Instagram, L2 found that 55% of shoppers trust customer photos more than brand photos. Harnessing the power of peer recommendations, also known as 'social proof', helps ecommerce brands to use more engaging content, and increase conversions.
To help ecommerce teams reach more of their customers, we've extended our UGC technology to allow content from Twitter to be ingested into the Amplience platform and easily published into the customer journey. This enables social teams to reach more and more customers, form connections with them in their chosen interface, and then use those connections to drive deeper interactions. This also means that retailers can combine content from Twitter and Instagram and use both channels as part of a UGC campaign.
The workflow works a little differently to the previous Instagram only system. Because of Twitter's terms of use, we've had to set up a permission system, and an automated removal when the original tweet is deleted or made private. Both new features are part of the latest compliance requirements from Twitter.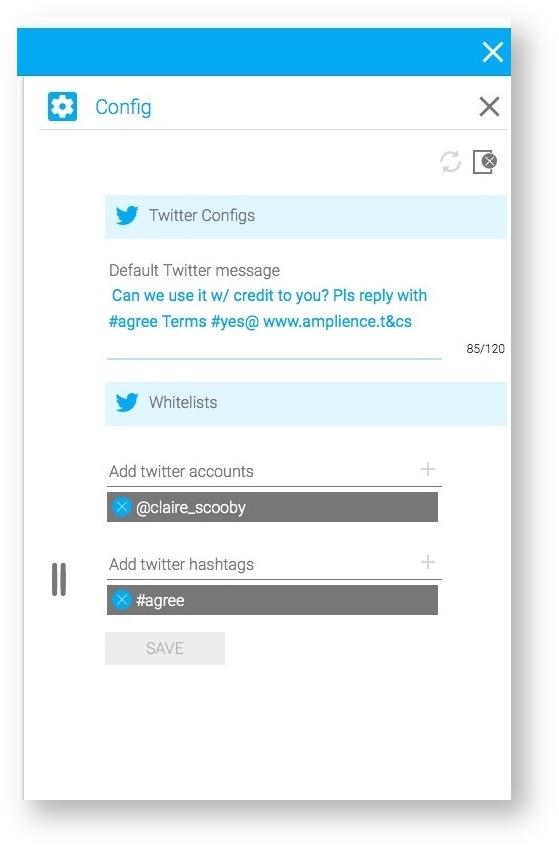 Creating a default message, and setting up the approval hashtag
Brands have to ask for explicit permission to share Twitter images, so we tweaked our platform to make it easy to reach out to customers and get permission through tweets with a dedicated hashtag. The permission to use this needs to be worked into Terms and Conditions, which customers need to agree to, in order for brands to use the image. Once approved by the customer, images can be enriched and used as part of the retailer content mix.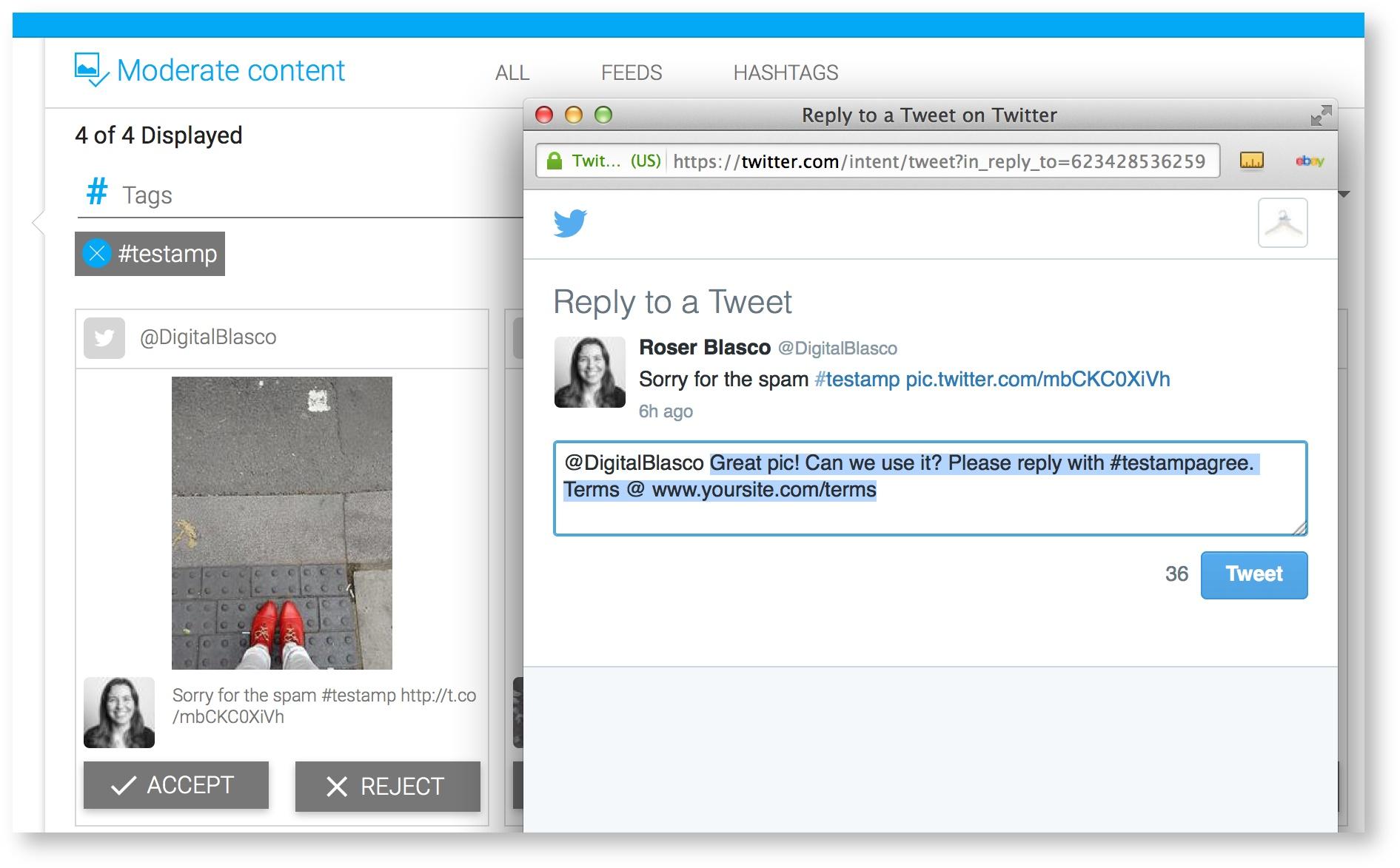 Interacting with Twitter users from within the Amplience platform
If an image is deleted or made private, brands can no longer use it. We have simplified the workflow to accommodate that, so that images outside a stream get automatically removed while users are notified and can maintain control on the published ones. We've set the Twitter UGC technology to trigger an alert if this happens, so removing these tweets and complying with Twitter's terms of use becomes very simple.
We're excited to provide this new capability as part of our UGC roll out. If you want to find out a bit more about it, please email our Customer Success team at csteam@amplience.com .
Back to top