Driven by Black Friday, November 2017 has been the busiest month so far for the Amplience platform. November has seen Amplience delivering over 171 Billion content objects, a total of 7.5 Petabytes of bandwidth, an amount equivalent to what Amplience delivered for the whole of 2015. The traffic during November was 94% higher than that of October. The peak load being on November 23rd, 2017 at 21:00; Amplience delivered 154,000 requests per second to support over 2.3 visitors per hour. Peak volume occurred on Black Friday itself delivering 1.7 TBs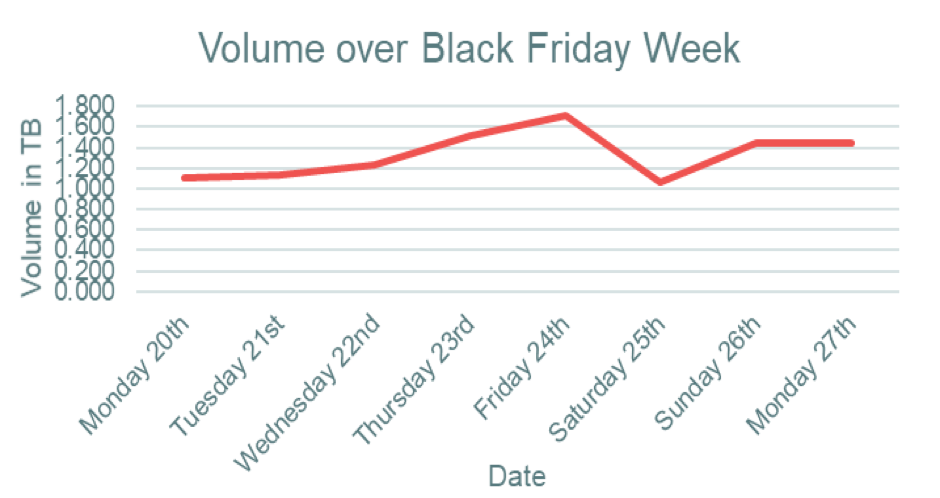 Over the five-day period, Friday was the busiest day which delivered over 7 billion items of content. This was a 165% increase in traffic volume compared to 2016. November is the beginning of the peak period for many retailers, and Black Friday is typically the climax - in the Fridays preceding Black Friday we found a growth rate of 119% and 181% in total volume and total requests.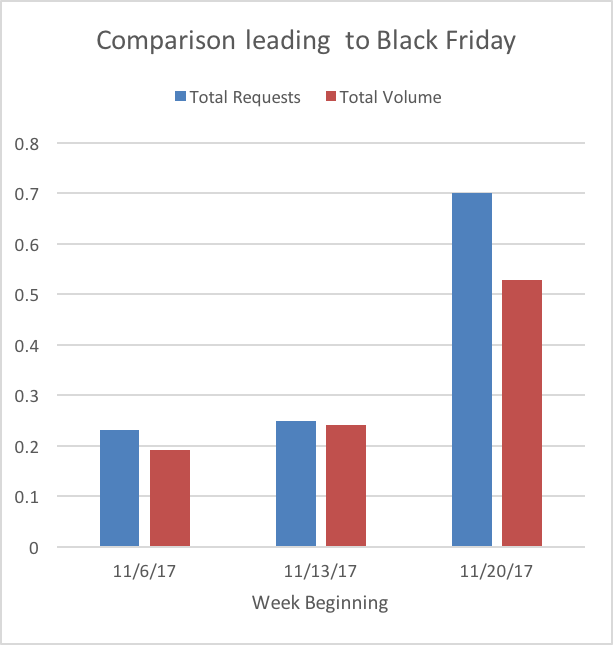 Black Friday's busiest timeframe was between 6pm and 8pm, where traffic peaked equaling 12% of overall visits.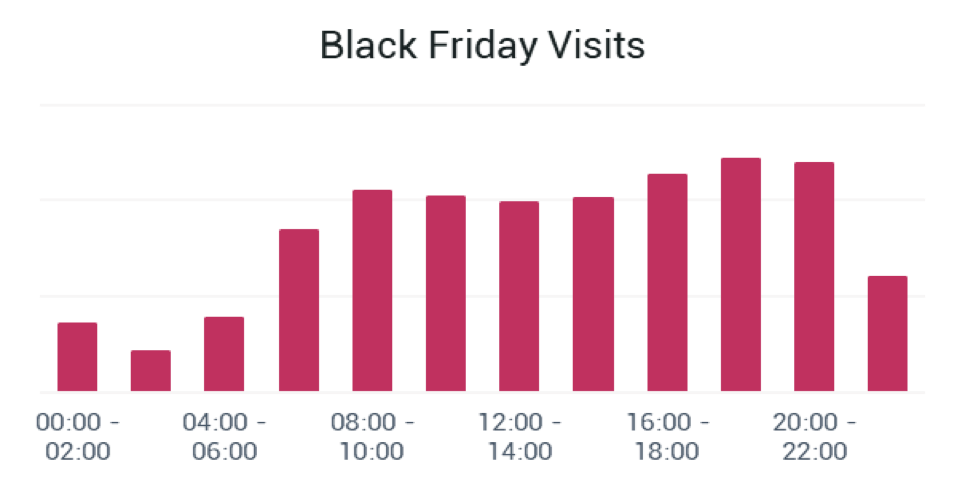 Web browsers are still the main means for visiting retail channels (accounting for 93% of traffic). Native Apps are starting to gain some traction with 5.3% of overall visitors. Apps were used heavily in the first few days of the peak period but then tail off. This year Chrome was the clear leader (37.9% of visits), closely followed by Safari (28%).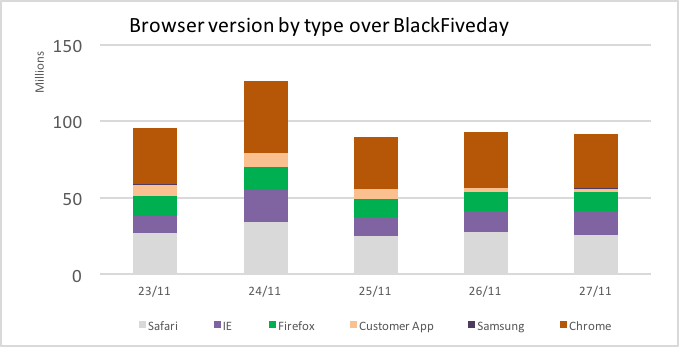 Back to top