Barneys recently announced it was making its Instagram content more shoppable. As advocates of both shoppable content and retailers using User Generated Content as part of their content to commerce mix, we were naturally excited that another big brand has seen the power of social commerce.
For a retailer the advantage of using this kind of content is that it provides social proof to a shopper (social proof is the idea that seeing your peers and contemporaries using a product makes you more likely to buy a product). Bringing amazing content from Instagram into commerce channels is a great way of creating a more compelling shopping experience.
However, the solution that Barneys employs, while it is good, still leaves a large gap in the customer experience. The solution Barneys have employed hosts content from Instagram that Barneys's team curates, and links those images back to the Barneys site.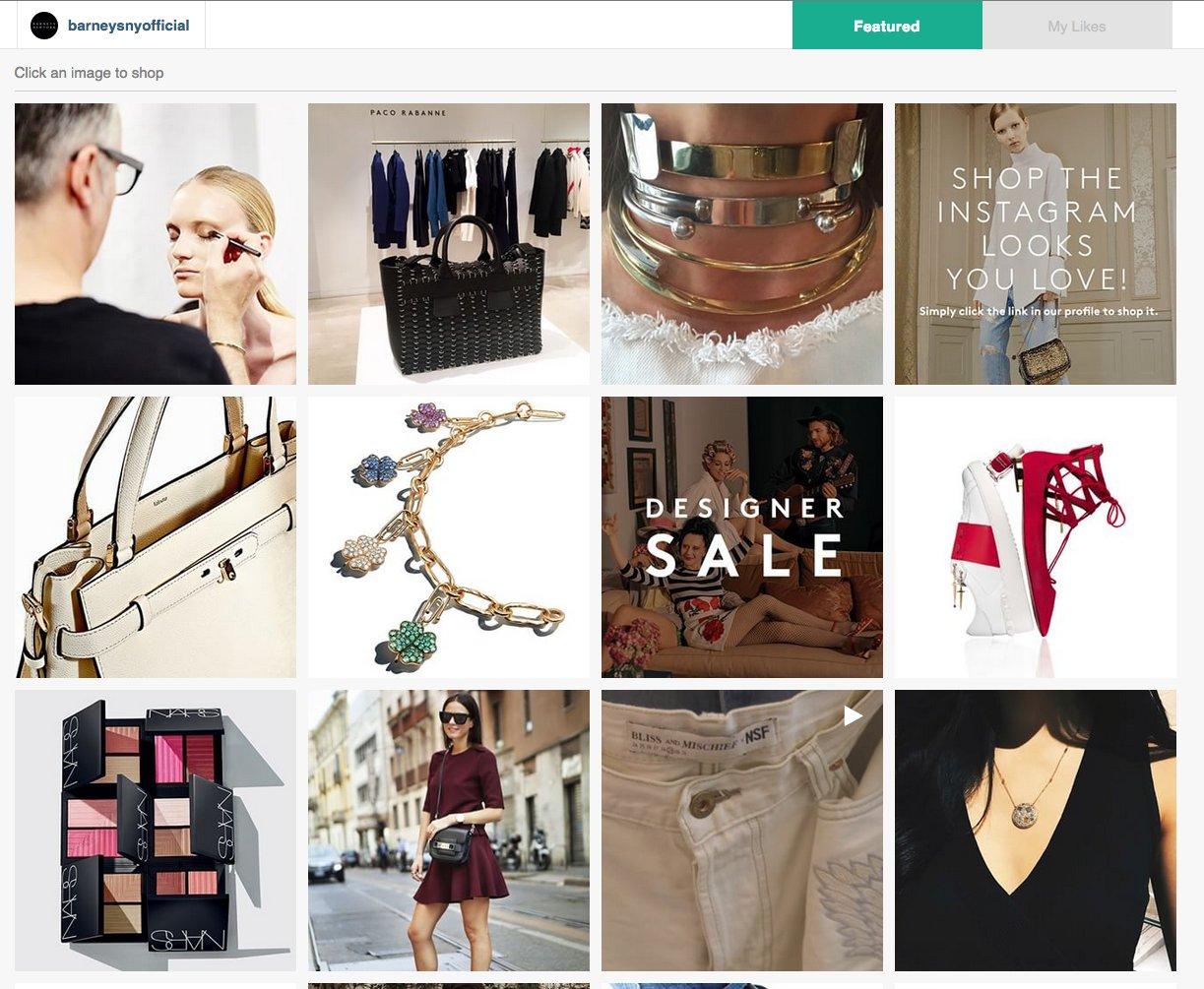 The problem that we see is that this is just putting an unnecessary layer between social content and the Barneys website. The only advantage to this approach is if the platform is used by consumers as a social shopping network for all their favourite brands. But it seems like the platform is just a niche add-on to Instagram, and one that you'd expect Instagram to offer eventually.
The point of shoppable social content is that the Instagram page should be pointed directly at the brand's website – ideally individual Instagram posts should point to the specific product detail pages. Meanwhile the retailer should incorporate images from social channels directly into the commerce journey.
Dune is doing the second part right. The team there has brought in content from users via Instagram and made an interactive carousel that shoppers can explore. Clicking on the carousel brings up a gallery where users can shop the products featured in the image directly. This means that Dune can use this content not only on its own Instagram, but also crucially on its own site.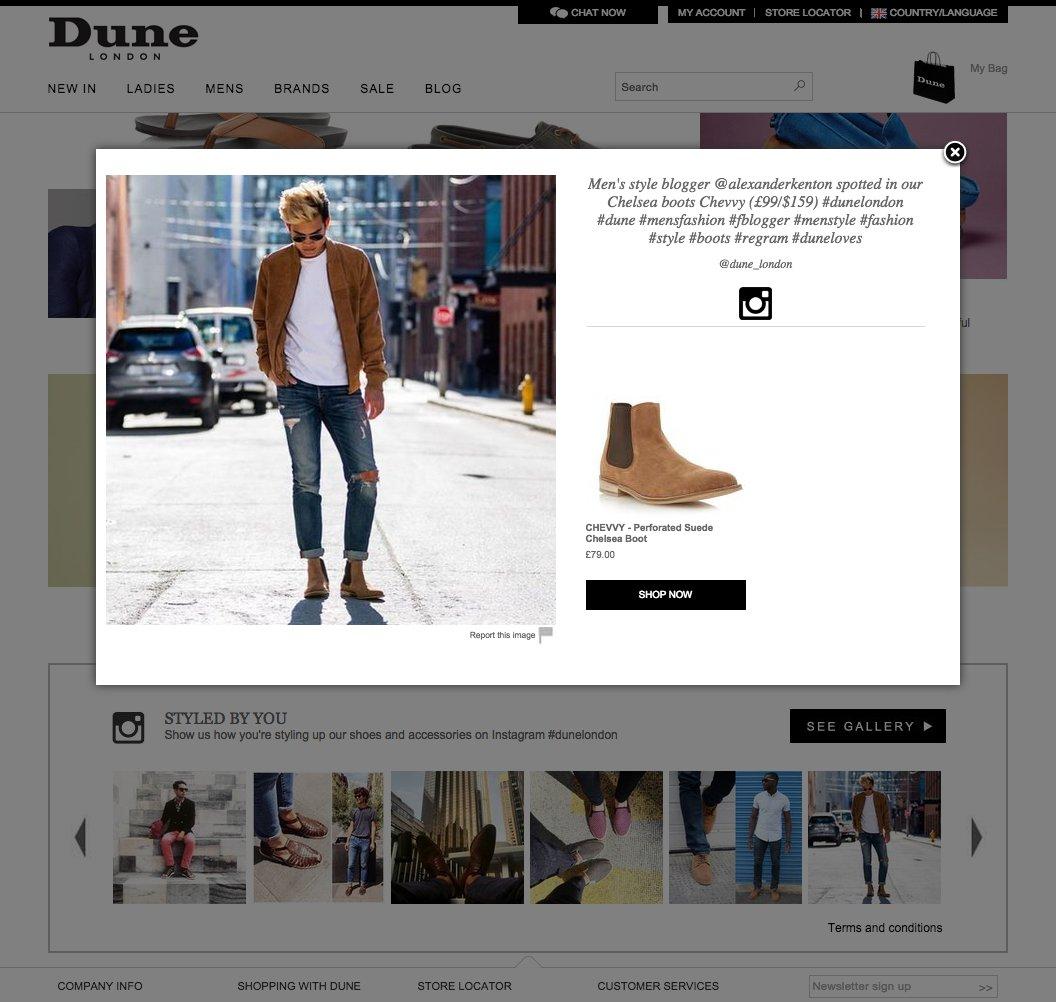 Hosting the content is the key difference here. Dune can control the use of all this content and can use it in the best way to serve their commerce goals. Barneys are unfortunately tied to what appears to be an affiliate channel, without being able to use the content themselves.
Back to top