As the competition heats up, organizations are battling to create a flawless customer experience. At the heart of this experience lies the customer journey and how an organization's process, systems, and people interact with its customers. And with customers expecting more of their digital experiences, organizations need to reevaluate how they're delivering these experiences.
Aragon Research predicts that by year-end 2020, 50 percent of enterprises will abandon their traditional Website Management approach and shift to Dynamic Experience Management. According to Aragon's Hot Vendors in Dynamic Experience Management (DXM) report, a combination of Headless CMS and personalization and targeting technologies, goes beyond the traditional web approach to deliver a rich content experience throughout the customer journey, regardless of what device they're using. And this year, it is an honor to be recognized as a leading platform in Dynamic Experience Management.
This accomplishment showcases how Amplience is paving the way for marketing and ecommerce teams to work together to create high-performance shopping experiences. Amplience supports the most demanding online retailers with a unique combination of content management, dynamic media transcoding and content delivery, making it easier for marketing and e-commerce teams to work cohesively and create great content for their consumers. By integrating Dynamic Content, along with Dynamic Media, Product Configuration and User Generated Content, our Retail Engagement platform helps create rich and meaningful content that works seamlessly across multiple channels and devices, optimized with the mobile-first consumer in mind.
Aragon Research says, "What makes Amplience hot is the combination of its market focus, DXM offering, and its ability to deliver any form of content, including video. The 'Dynamic Content' module is differentiated from other headless CMS platforms through its support for agile content planning production and delivery. These workflows support the full commerce-enabled buying experience, which is one of the things that is driving growth. Amplience has focused on commerce because of the need to deliver a full digital customer journey."
As a solution provider to more than 200 of the world's leading retailers including: Crate and Barrel, Gymboree, Mulberry, Shop Direct and TUMI, we're thrilled to be recognized as a leading platform that delivers rich, dynamic, highly personalized experiences across any device to help retailers become more agile and fuel their content management strategies.
Discover how Dynamic Experience platforms are transforming customer engagement. Download the full report here.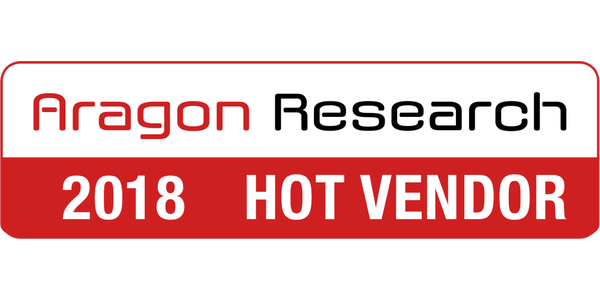 Back to top