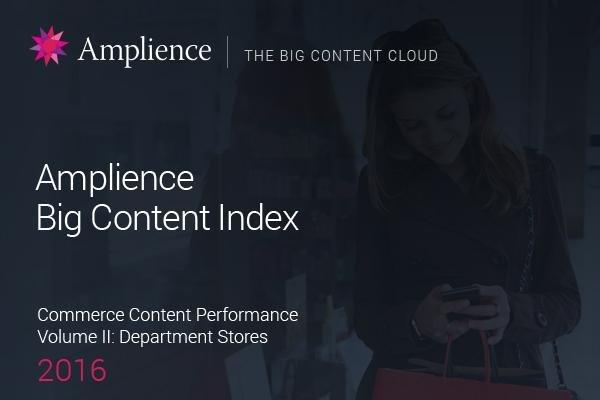 The Amplience Big Content Index (BCI) is a powerful measurement tool which assesses Reach, Quality, and Agility — the three critical dimensions of digital content performance — in order to help marketing and ecommerce teams deliver measurable improvements to customer experience and solve the Big Content Challenge.
With scores for over 500 leading global online retailers, the Big Content Index is a unique resource for content strategy insights – stripping away brand specific, creative executions to assess content capability, deployment and commerce integration across five measurement dimensions.
Download The 2016 BCI Report to discover scoring, comparison and benchmarking content performance across the top fashion and apparel retailers.