Amplience is the leading content-as-a-service platform for SAP Hybris customers, powering over 50 leading B2C and B2B brand experiences.
Amplience Rich Media extension for SAP Hybris
The Amplience Rich Media extension for SAP Hybris is an integration accelerator that simplifies the implementation of two Amplience solutions: 'Dynamic Media' and 'Social & UGC'. These solutions extend the SAP Hybris platform to deliver rich, engaging product and promotional media to all devices, and to incorporate persuasive content gathered from users on social media into the customer journey.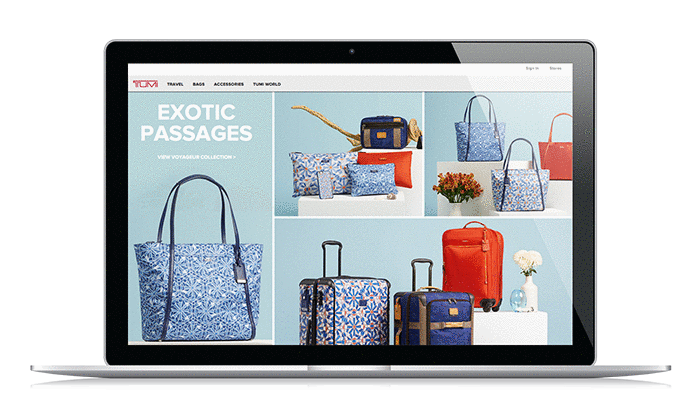 Dynamic Media
Amplience Dynamic Media makes it easy for ecommerce teams that use SAP Hybris Commerce to enrich the customer experience with engaging product and promotional images and videos that work responsively to support any channel and device combination — improving site speed and quality.
Dynamic Media additionally supports three advanced use-cases: Product Badging – which generates image badges that highlight sale, stock levels, newness and other attributes; Dynamic Bannering which simplifies the production of personalized campaign and promotional media; and Product Customization, which enables colorization, monogramming and rich product configuration.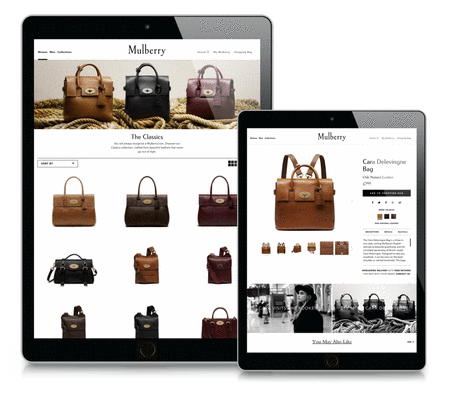 Social and User Generated Content
The Amplience Social and User Generated Content (UGC) solution allows retailers to curate the high-value authentic content that brand advocates create on social channels such as Instagram and Twitter. Using the Hybris integration, Social & UGC content can be added to pages using a specialized widget in Hybris commerce. This enables content teams to curate and publish shoppable social images into a wide range of contexts including media-walls on landing pages and in carousels on product detail pages, or into style guides, or inspirational look-books, to provide social proof that drives conversions.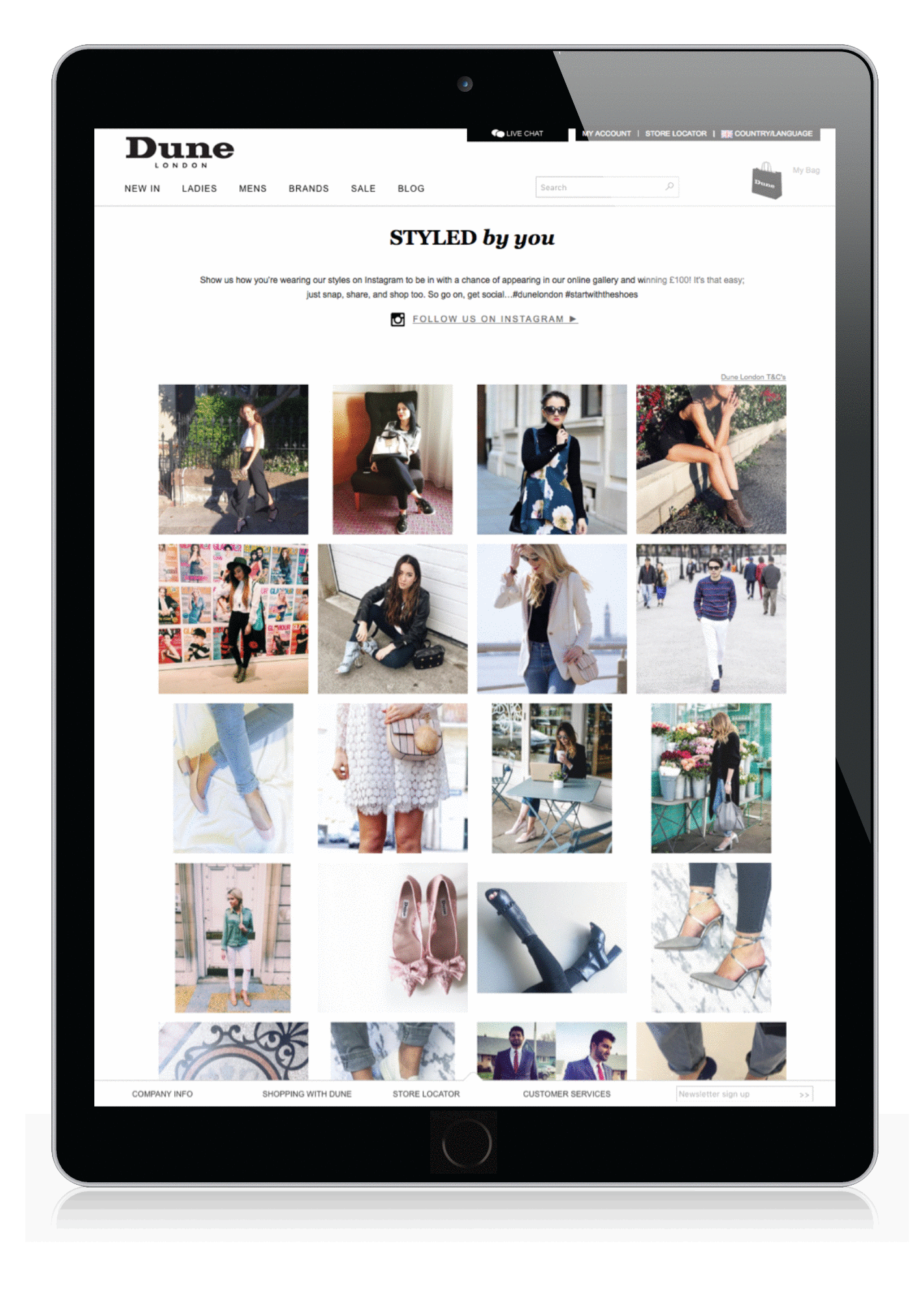 Amplience - SAP Hybris customers
L.K.Bennett
L.K.Bennett is a British accessible luxury brand and shoe specialist that reflects its unmistakable heritage; a modern blend of femininity, color and style. Its collections of shoes, ready-to-wear, handbags and accessories, appeal to women who want a wardrobe perfect for any occasions. The team uses Amplience to produce content across campaign landing pages and to power the rich media viewers at the product page.
Read the full case study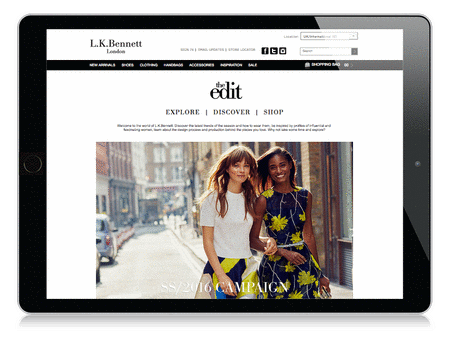 Mulberry
Mulberry is an English design company renowned world-wide for its craftsmanship and quality. The brand's backbone is an extensive line of luxury fashion bags for men and women that combine stylish, stand-out design with the finest leathers and detailing. In addition to leather goods, Mulberry's product range includes womenswear, accessories and footwear. Mulberry use the Amplience Dynamic Media solution in conjunction with SAP Hybris, to deliver all on-site media including rich, responsive product page viewers with multi-level zooms.
Visit the Mulberry site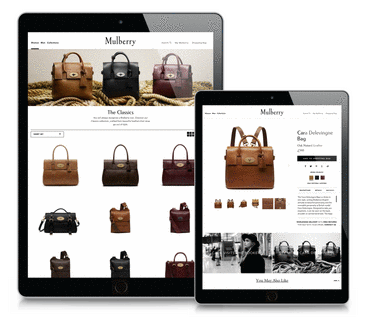 TUMI
Founded in 1975, TUMI takes its name from a Peruvian icon known to its founder from his Peace Corps days in South America. During the 1980's, TUMI's innovative introduction of soft, ultra-functional, black-on-black ballistic nylon travel bags catapulted the company to its current leadership position. TUMI utilize Amplience's Dynamic Media, Social & UGG, and Content Authoring solutions to deliver a rich multi-language Content and Commerce experience that drives brand value and sales conversion.
Visit the TUMI site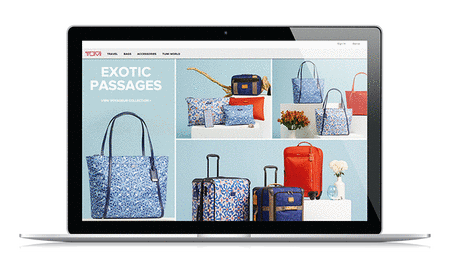 To ensure that every implementation is delivered to the highest quality, we work with the leading SAP Hybris System Integrators:
SAP Hybris customers who choose Amplience for ecommerce content production experience major benefits:
e-mail
contact@amplience.com
United States
Call toll free 866 623 5705
or +1 917 410 7189
Europe
Call +44 (0)207 426 9990